Recently, I have been asked repeatedly if I am done with holiday shopping. Well as a matter of fact, I am pretty much done. I used to be the person who engaged in "last minute shopping." Truthfully you could find me Christmas Eve or sometimes Christmas Day (hello Walgreens) at the store shopping. I never even considered this as "last minute." What I did not realize was, I was scrambling to get it done on the 24th and 25th. If I am going to be truthful, I was stressed. I have found that when I plan better in my holiday shopping AND my life, I feel calmer.
This holiday, I am on the search for peace: inner peace and peace around me.   I am planning in a way that is not overly scheduled, but is honoring of what I and my family want do. This year my plan is also including rest and relaxation.
In this episode we look at holiday hungers. Why are we so interested in all of those holiday foods and they seem to call our name? You can feel empowered around food, shopping and other people.
In this podcast we discuss:
What are the 4 Holiday Hungers?
Learn about 7 emotional triggers and what you can do about them.
Get into action with 5 different ideas to end Holiday Hungers.
Schedule time NOW to talk with me about what you are struggling with so you can move into peace. I have a limited number of times available till the end of the year. Signup here: https://feedyoursoulunlimited.com/free-breakthrough-session/
Discover a new way of increasing your satisfaction over the holidays by joining the Feed Your Soul Community. Join for free: https://www.facebook.com/groups/1172488142887200/
"Feed Your Soul; Nourish Your Life! The Six Step System to Peace with Food" is available. Get it now: https://feedyoursoulunlimited.com/fysnylbook/
Be sure to get your freebie – "Top Tips to End Emotional Eating" at
www.FeedYourSoulUnlimited.com
Want more information? You can find out more about Kim McLaughlin at www.FeedYourSoulUnlimited.com
We would love to get your feedback on this episode and know what you'd like to hear on upcoming shows. Email us at Info@FeedYourSoulUnlimited.com
Subscribe to my YouTube Channel to get the weekly podcast.
https://www.youtube.com/channel/UCTuSnNrSDhLvbhxoTMXZgog
If you enjoyed this podcast, please leave a review for others to find us and share this podcast with a friend.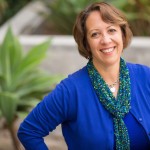 Kim McLaughlin M.A. is a counselor and a motivational coach working with people who engage in emotional eating or binge eating. She is a Certified Intuitive Eating Counselor. If you are in need of services contact Kim McLaughlin here.
Kim is the author of the best-selling book Feed Your Soul; Nourish Your Life! A Six Step System to Peace with Food. Learn more about her book here.
Kim McLaughlin has been identified as writing one of the Top 50 Blogs about Emotional Eating by the Institute on Emotional Eating. Sign up for her free Special Report: Top Strategies to End Binge Eating here or visit her website at   www.FeedYourSoulTherapy.com.