Are you overeating Halloween Candy?
Are you afraid to have it in the house because you will overeat it?
Do you wish you did not have to worry about candy?
I have been hearing for weeks that people have bought their BAGS of Halloween candy and have eaten it all!
Has this happened to you?
Possibly you have not bought the candy yet, because you are afraid you will eat it all. I know… you wait until Halloween to buy it, but end up eating way more than you want or you eat (sneak) your kid's candy.
I have had a love/hate relationship with Halloween and all the candy that goes along with it.
I understand this dilemma, because I used to spend Halloween evening at the gym to avoid buying the candy and worrying that I would eat it all. I was scared of Halloween candy, not the scary costumes!
I decided that I had to make peace with food and especially with candy since my husband and daughter love Halloween: they Trick or Treat while I pass out the candy. I have written about my struggle with Halloween candy on my blogs and will talk about it more on my Feed Your Soul with Kim Podcast.
An idea yesterday that I would make available to all of you (and anyone else who signs up) for my  FREE Overeating Halloween Candy: Have Peace with Food video series going over how to have peace with Halloween candy.
Here is what you get:
A 6 video series that is short and gives you what you need to deal with Halloween candy.
Powerful take aways from the videos as well as doables to get you into action.
All of this is my gift to you when you sign up.
I know you want peace with food/candy this Halloween.
All you have to do is sign up and the link to the video series will be sent you.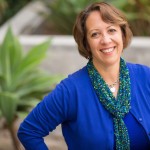 I hope you sign up below.
Peace,
Kim