WE are still at the start of a new year and a new decade. I made a decision years ago to not make another New Year's Resolution. You might have already started one of the most popular New Year's Resolutions: lose weight and exercise. We know that by mid-February 80% of people who made a New Year's Resolution lose their resolve.
Join us on the Feed Your Soul with Kim Podcast as we discuss:
Who led you to believe that dieting was a good idea at the New Year?
The four feelings that accompany your dieting New Year's Resolution.
Five steps you can take now to have a different outcome.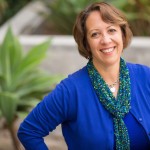 Kim McLaughlin M.A. is a counselor and a motivational coach working with people who engage in emotional eating or binge eating. She is a Certified Intuitive Eating Counselor. If you are in need of services contact Kim McLaughlin
here
.
Kim is the author of the best-selling book Feed Your Soul; Nourish Your Life! A Six Step System to Peace with Food. Learn more about her book
here
.
Kim McLaughlin has been identified as writing one of the
Top 50 Blogs about Emotional Eating
by the Institute on Emotional Eating. Sign up for her free Special Report: Top Strategies to End Binge Eating
here
or visit her website at
www.FeedYourSoulTherapy.com
.