Can you believe it's a New Year and a new decade? I made a decision years ago to not make another New Year's Resolution.
One of the most popular New Year's Resolutions is to lose weight and to exercise. It has been reported that by mid-February 80% of people who made a New Year's Resolution lose their resolve.
There are more effective methods to move through your year and life forward without a New Year's Resolution.
In this podcast we discuss:
Why a New Year's Resolution is not valuable.
Why reflecting on the previous year is critical to this year's success.
Learn the 8 areas to focus on instead of making a New Year's Resolution.
Decade in Review EBook:
Get the Decade in Review EBook NOW: https://www.mcssl.com/WebForms/WebForm.aspx?wid=9d5f6f43-3d86-4dd1-a209-c9ae3fe52313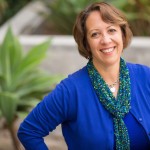 Kim McLaughlin M.A. is a counselor and a motivational coach working with people who engage in emotional eating or binge eating. She is a Certified Intuitive Eating Counselor. If you are in need of services contact Kim McLaughlin here.
Kim is the author of the best-selling book Feed Your Soul; Nourish Your Life! A Six Step System to Peace with Food. Learn more about her book here.
Kim McLaughlin has been identified as writing one of the Top 50 Blogs about Emotional Eating by the Institute on Emotional Eating. Sign up for her free Special Report: Top Strategies to End Binge Eating here or visit her website at   www.FeedYourSoulTherapy.com.